Find Your Pot of Gold This St. Patrick's Day at the Dentist's Office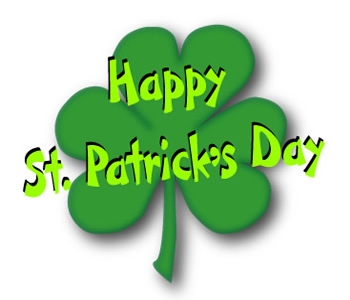 If you are someone who dreads going to the dentist, then you aren't alone. In fact, one of the biggest reasons that people don't visit the dentist as often as they should is that they simply hate the idea of it. For some patients, a previous bad experience may have created this feeling of angst. For others, they may not truly realize the value that proper oral care has for lasting overall health. Whatever the case may be, it's vital that people realize just how important routine dental visits are.
St. Patrick's Day is around the corner. With that in mind, it's only fitting that you look at your dental visit as something that is as rewarding as finding a pot of gold at the end of the rainbow. After all, a beautiful smile can be just as shiny and rewarding as any riches that you could ever own.
Unfortunately, if you are afraid of visiting the dentist, not even the idea of shiny objects could be enough to get you to visit their office. Therefore, here are some tips that will help you better enjoy your next dental visit.
Call In Advance
Just walking into a dentist office can be very intimidating, especially if you haven't been in for quite some time. Instead, anyone can pick up the phone and call potential dentists that they want to visit. Calling the dentist lets people speak freely behind the anonymity that is a telephone. Therefore, they can ask questions that they have and get to know the dentist better, without feeling embarrassed like they might in person. In addition, the caller can get an idea of how well their staff is receptive to new patients, which could be a big indication for how they treat their clients. If you don't feel treated well during your initial call, you may want to consider going elsewhere.
Finally, calling in advance will let you talk to the dentist about the potential treatments that you want. For example, if you just need a general cleaning, you might not mind just talking to your dentist in person. However, patients that are considering more serious dental treatments, such as cosmetic dentistry, may feel more comfortable asking questions behind a telephone.
Visit Beforehand
When you call the dentist office that you are considering visiting, ask them if you can go in beforehand. During this time, you can look around the office to become more accustomed to the surroundings. For many people, knowing what to expect at the dentist can help them relax and feel more comfortable. If it's your first visit, it might not be very relaxing. However, visiting beforehand will let you know what to expect during your appointment.
Ask for References
Your dentist should have a list of references that will vouch for their services. If they don't, then you might want to question why that is the case. After all, you should trust your teeth and gums with someone who others trust.
If you don't feel comfortable asking your dentist for references, consider asking your friends, family or coworkers instead. These people care about you and your well-being, so they'll send you to a dentist that they really enjoy. In addition, you might feel more comfortable working with a dentist who someone else likes.
Finally, you may also want to consider looking online for dental office references as well. In doing so, you will be able to find more options in your area. You'll also be able to hear the honest feedback that people have for the dental services they've received.
Talk to the Dentist
Finally, be sure that you talk to your dentist about any dental fears that you have once you visit their office. It sounds like such a simple idea, but many people look at dentists as medical professionals that are intimidating. However, you deserve to work with a dentist who will understand your concerns and work with you to get over them. If they don't, then understand that you have other options because there are dentists out there who will treat you properly.
Your teeth and oral care are a vital part of your overall health. But if you are afraid of visiting the dentist, then you may not be getting the care that you need. To get over those fears, consider the tips here for finding the best dentist possible.